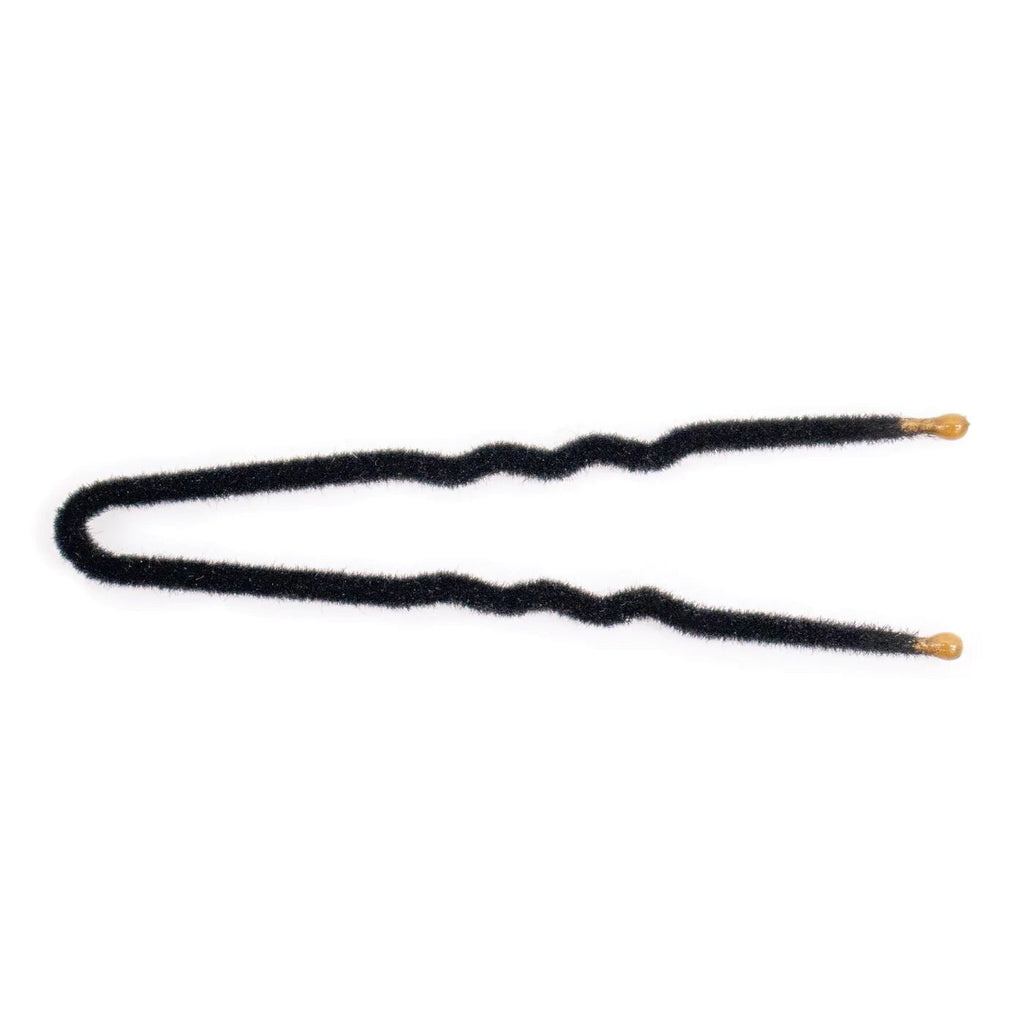 Frenchies Pro Pack Small 2"
Frenchies Pro Pack Small 2"
Details
Our Fabulous Flocked French Hairpins are uniquely designed hairpins to keep your hairstyles, buns, extensions, and wigs in place.
Our innovative design comprises a traditionally U-shaped French hairpin flocked with a velvety fiber coating, which creates a high-friction surface to hold hair in place. It's great for those with thick hair and for up-dos, buns, braids, twists and more!
Frenchies Hairpins are Uniquely Designed
Stay in place and don't slide out of your hair
Are soft to the touch and won't poke or scratch over time
Perfectly match different hair colors
We have solved the problem of hairpins not staying in place, sliding out, scratching, damaging and irritating the skin. Unlike other hairpins, Frenchies are made to match all different hair colors.
Our Frenchies Fabulous Flocked French Hairpins are simply better!
Non-Slip
Extra Strong Grip
Soft to the Touch
Perfectly Matches Different Hair Color
Does not Scratch your Skin
What's Included in the Box? 

100 Small Hairpins: 2" inch